WE'RE BACKKKK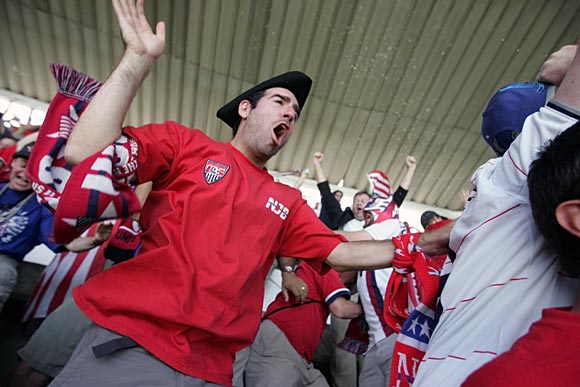 After a much needed year's rest, we're back and ready to start the journey to Brazil. The Qualifying Draw has been set and the US will be entering the fray next year in 2012 playing Jamaica and probably Guatemala & Haiti. They will play each other in home/away Group play with the top two advancing to the final Round, the Hexagonal. With the successful World Cup Watch Parties in 2010, we will return to the Scots Club in Kearny, NJ for all of our match viewings. You can also expect a bus trip or two to the East Coast Venues during the campaign as we go for 7 straight World Cup appearances.
---
Wanna Help?
.Time just aint what it used to be. You've probably noticed how this site is not updated as often as it should. Here's where you can help. If you are interested in helping us with web content or even web design, please shoot us an email at njb@njbrigade.com.
---
Help us Help You
We don't do this to make money. We do this because we love our country and our team. But sometimes it ain't cheap. We don't charge membership fees and never will. If you want to help support our cause, we always welcome donations.
To donate using paypal, please click on the 'Donate' button below:
---
Got something to say. Send us a comment at:
njb@njbrigade.com