1994







NJB WORLD CUP WATCH PARTIES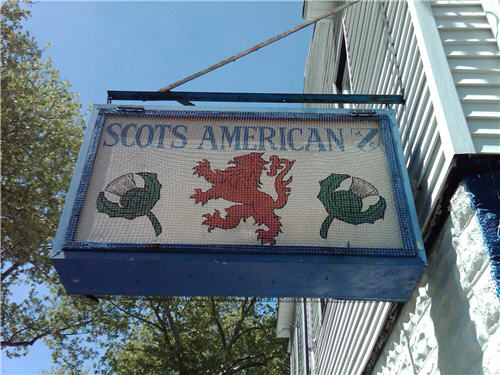 The NJB is proud to announce that the Scots American Club in Kearny NJ will be our official home for the 2010 World Cup and perhaps beyond.
The Club has two rooms downstairs with 6 televisions total (three 42" HD, two 32" HD and one 50" HD). There is a backyard area with a horeshoe pit AND a hall upstairs with a small bar area which fits 250 people and has a 7 foot HD projector! Click Here to see a picture of all the spaces in the club.
We will be hosting all USA Group and KnockOut Games at the Club and will be adding to the already festive atmosphere that the Club will have for the USA Games. We will be assisting in providing food at a minimal cost and as always we will have a 50/50 raffle packed with fun prizes for all. We will also be providing rides from the Harrison PATH for the Saturday USA vs England game.
(see below for more details on all three USA Group Games)

We will also be selling a limited quantity of our new "New Jersey" Soccer scarf along with our tried and true North Jersey Brigade favorite. We will also be selling our new PINT Glasses - what better way to drink and watch the USA shock the World ...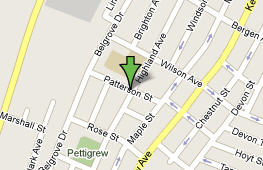 The Scot's Club, located at 40 Patterson St in Kearny,is about a mile from Red Bull Arena and the Harrison Path Station . The Club has been around for over 70 years and has been an integral part in New Jersey and United States Soccer History. It was focused recently in a Star Ledger Article about Soccer History surrounding Red Bull Arena and it was also mentioned in an article about the history of West Hudson Soccer in the Red Bull Arena Inaugrual game Program.

If you are going to the World Cup and can't make it or if you are just unable to make it to the Scots Club but would like to donate to support the cause, your donations will help go towards the cool swag we are designing, food, prizes and any costs/losses the NJB may incur.
To donate using paypal, please click on the 'Donate' button below:
---
Here is what we have planned for the Group Stage:
6/12 US-England 2pm kickoff
$5 fee if you want Food which WILL inlcude a ticket for one free domestic draft
Free transportation 2:30 hours before the game from the Harrison Path Station.
2:00 hours of free transportation back to the Harrison Path Station, starting 1 hour from the end of game.
$2.00 Domestic drafts and other drink specials.
Beer Bucket Specials of 5 for $10
50/50 Raffles with prizes ranging from official USA merchandise to tickets to future Red Bull Games
6/18 US-Slovenia 10am kickoff & 6/23 US-Algeria 10am kickoff
Pancake/Waffle Breakfasts by donation
$2.00 Domestic drafts and other drink specials.
50/50 Raffles with prizes ranging from official USA merchandise to tickets to future Red Bull Games